The Band
Cockney Treble was formed by three teenage brothers having fun playing the 1950's and '60s rock and roll music they loved to listen to. After more than a decade performing and numerous new additions to the lineup, the band continues to excite audiences young and old with their blend of authentic classic sound, rich vocals, and infectious enthusiasm and passion for the brilliant music of those times.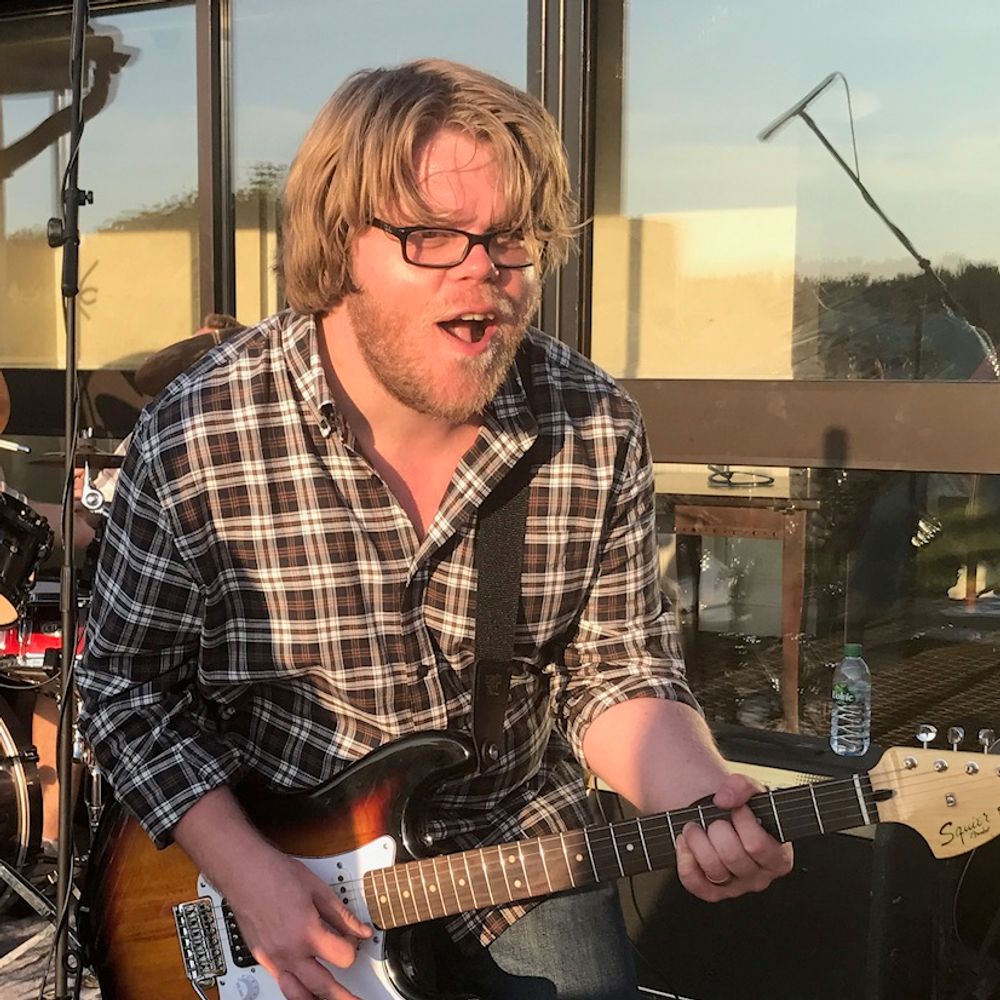 Alan
Lead Guitar, Vocals
Alan founded the band with his two brothers after spending three years writing and performing originals. 
Behind the scenes, Alan works on the arrangements for the songs where his eye for detail helps keep the band as true to the original records as possible. 
On stage, the music takes over and can sometimes result in some... interesting moves!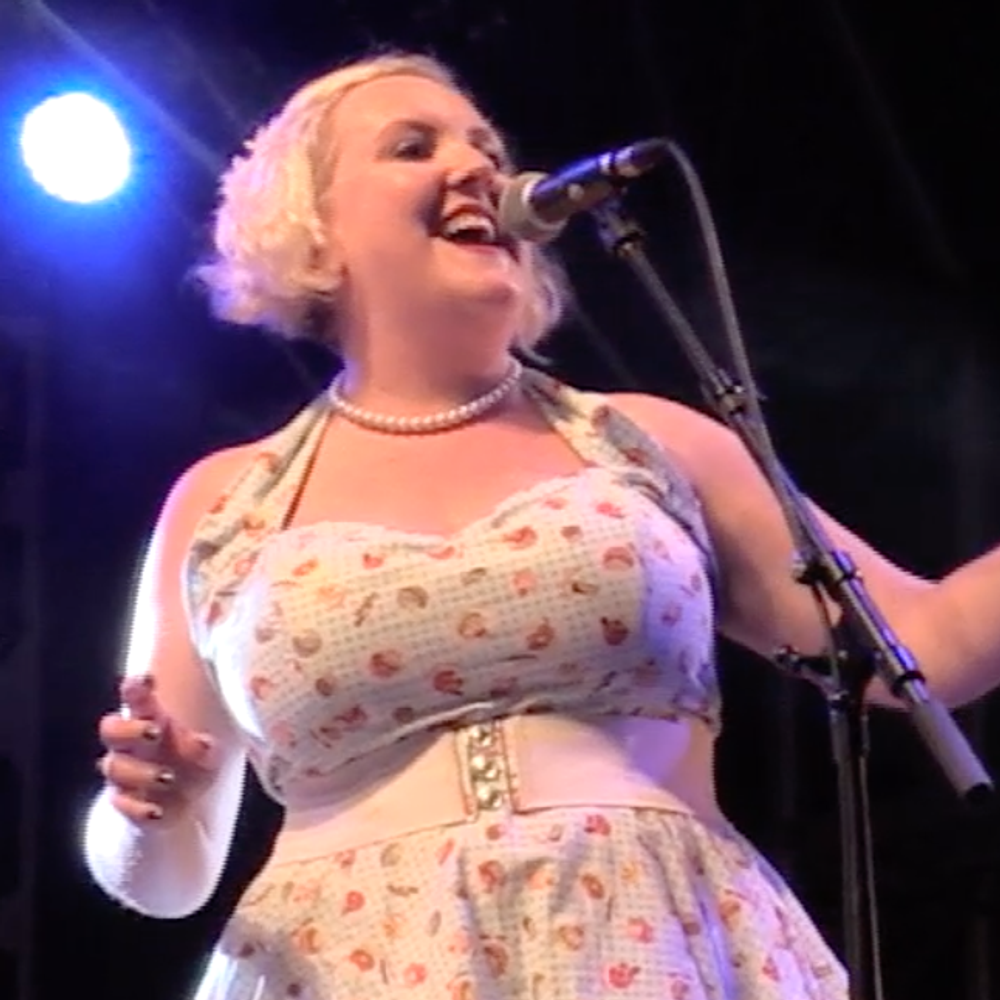 Amanda
Keyboards, Vocals
Amanda joined when the group was a three-piece and immediately opened up huge possibilities with her soulful lead vocals and accomplished keyboard playing.
With her rapturous renditions of classic tunes like Do You Love Me, Shout and Shake A Tail Feather, she gets audience members of all ages up throwing shapes on the dance floor and singing along with big smiles on their faces.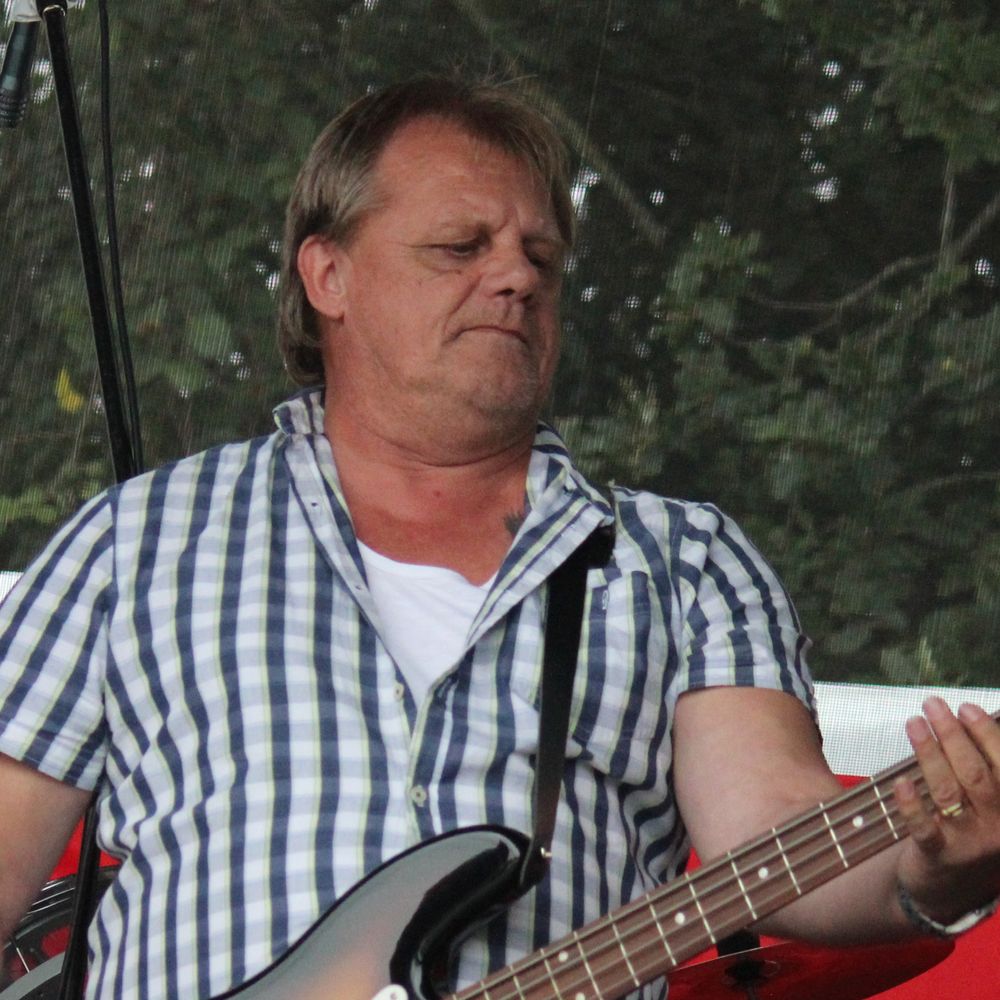 Eddie
Bass, Vocals
The elder statesman in the group, Eddie has come onboard for the Hart of Elvis project after filling in on bass many times for the band down the years.
Father to Alan, Terry and Kevin, Eddie bought the boys their first musical instruments as they each followed in his footsteps by getting into live music. He brings decades of performance experience to the group and loves playing music - enjoyment that rubs off on audiences and fellow band members alike.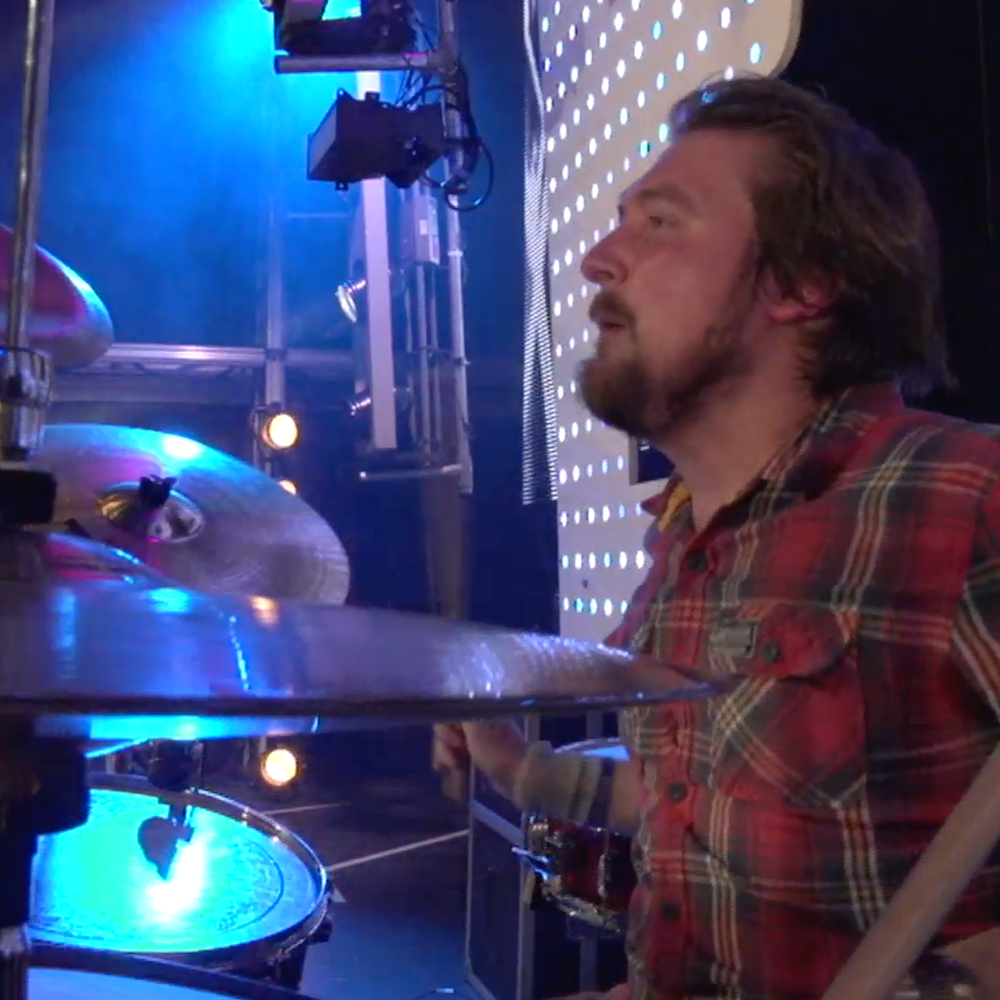 George
Drums, Vocals
When he came to audition for the band, it took less than one song for the group to decide he was the right guy for the job. 
George feels every beat, driving the rhythm of the band with his skilful drumming and, despite being the youngest member of the group, brings an extensive and invaluable knowledge of retro music that often gives him a head start when it comes to learning new tunes!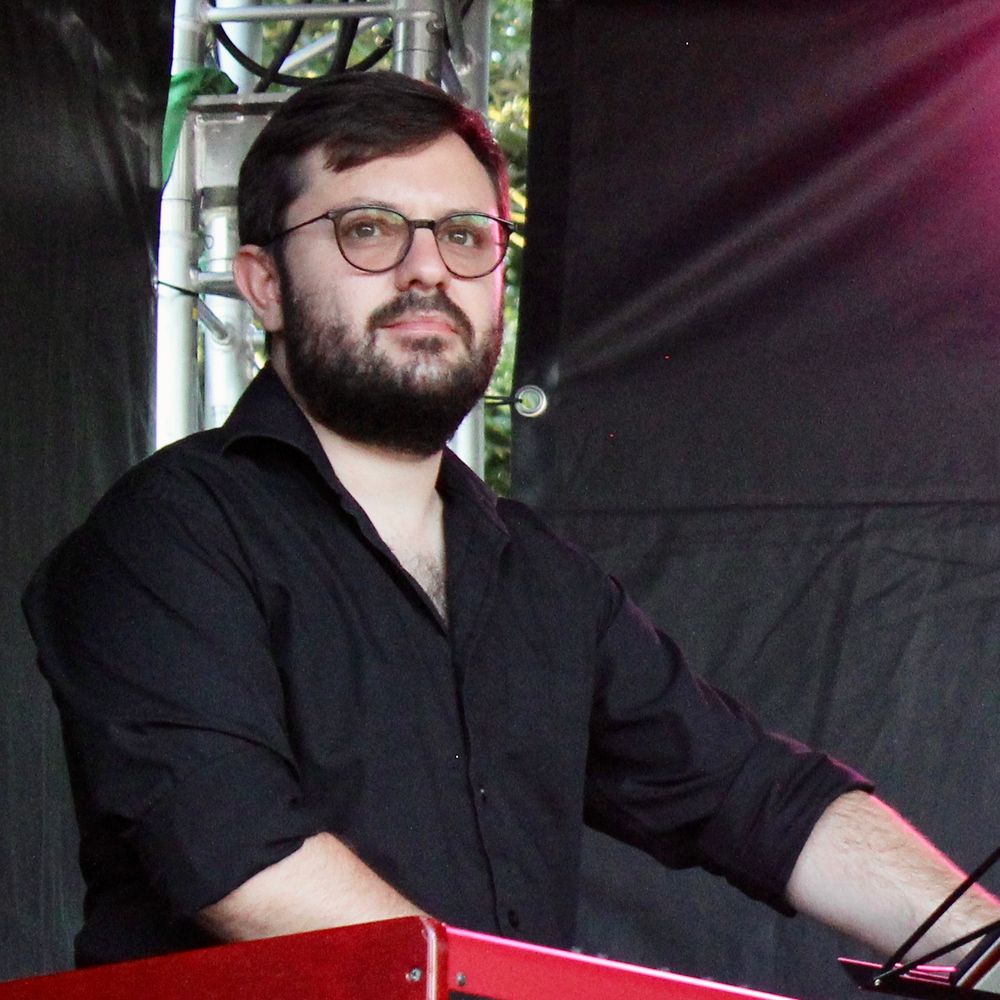 Glen
Keyboards, Vocals
As the newest addition to the Hart of of Elvis project, Glen adds many more years of musical experience to the group and has quickly established himself as a key player in the band. 
His sumptuous keyboard playing breathes life into the classic tunes and almost inevitably leaves audience and band members alike with a smile on their face, whether it is the sweeping strings of The Wonder Of You or the riotous rock and roll of A Big Hunk O' Love.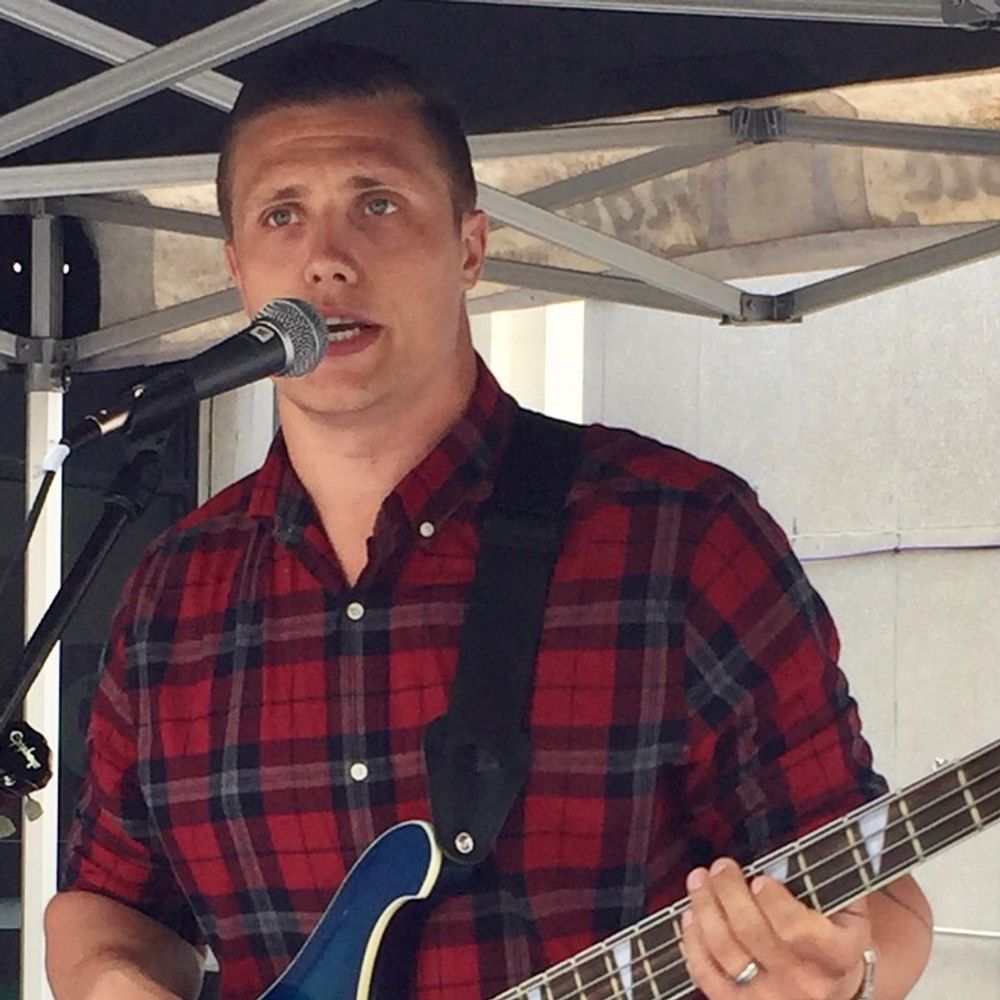 Kevin
Bass, Drums, Rhythm Guitar, Vocals
Kevin was still at school when the band first began playing pubs and clubs. Starting off on bass, he then switched to drums to make sure the band didn't have to cancel any bookings after Terry picked up an injury. The show must go on!
Usually back on bass since his return from studying music at university, Kevin leads eager audiences through crowd pleasers such as Let's Twist Again and Saturday Night At The Movies.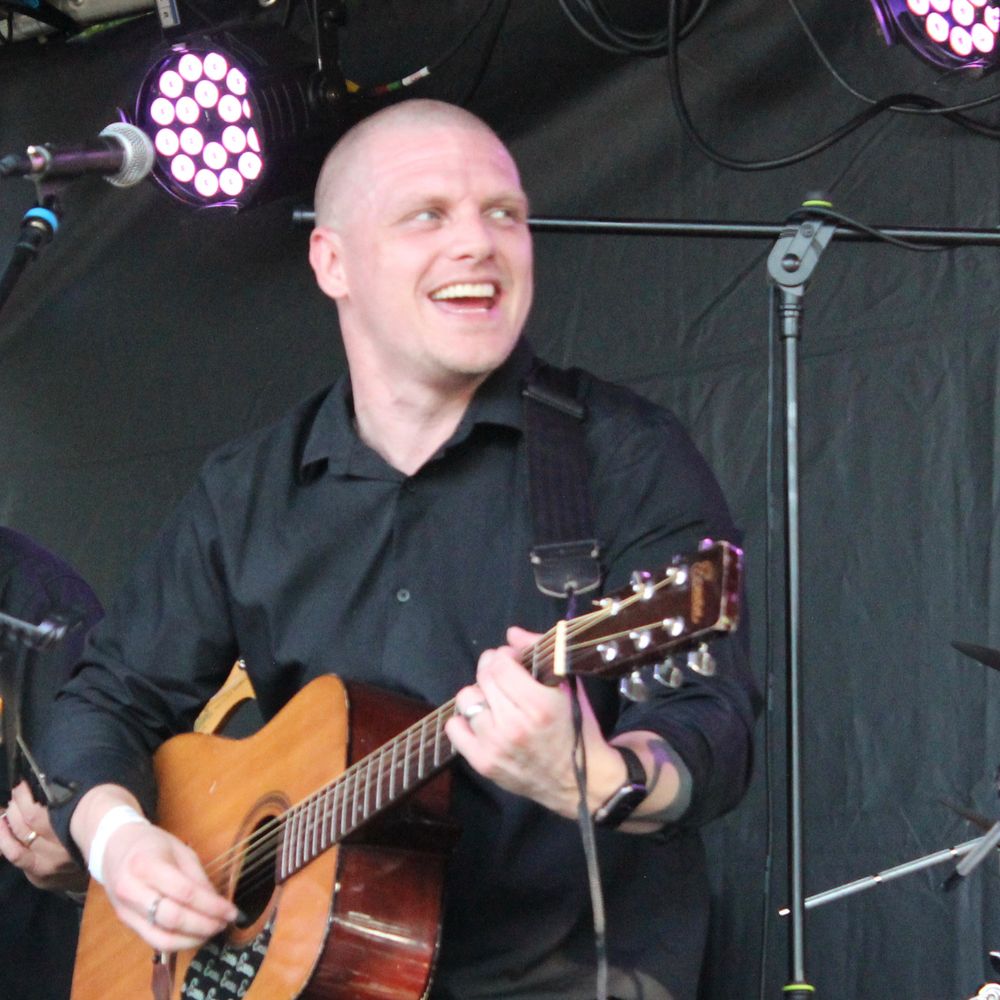 Terry
Rhythm Guitar, Bass, Keyboards, Drums, Vocals
His loud personality and winning smile make him a popular hit with audiences and band members alike.
After starting out on drums when the band was first formed, Terry has gone on to perform on every instrument in the group. This versatility extends into vocals too where Terry covers a broad range from the baritones of Frankie Lymon & The Teenagers to the sopranos of Frankie Valli.
Get In Touch
The best way to reach us is to send us a message on Facebook which you do right here in this box. Press the Like button too if you'd like us to keep you up to date with upcoming shows and other band news.
Get notified of our upcoming gigs by clicking this button: To reach out to us using more traditional methods...
Email: info@cockneytreble.com
Tel: +44(0)7912 069523